Vancouver, WA Chiropractic Care for Pain Management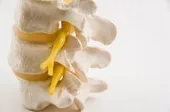 In our chiropractic clinic, our first goal is helping patients feel better. While many of our first-time patients come in seekingpain management assistance with back pain or neck pain, we can do so much more. Our chiropractor, Dr. Michael Pettet, has years of experience combining precise, gentle spinal adjustments with massage therapy (for athletes and everybody else), nutrition and therapeutic exercise. This holistic combination helps patients suffering from headaches and migraines, sports injury, car accident injury, work injury, TMJ, carpal tunnels syndrome, fatigue, etc. The main message we have for everybody is that these drug-free, non-invasive therapies help you become healthier than you imagined you could be.
Chiropractic in Vancouver WA:
Your Path from Pain Management to Optimal Health
From way before you were born, your spine began protecting and housing your spinal cord, which is your body's information superhighway. When all of the vertebrae are properly aligned, your nervous system can deliver messages between your brain and the rest of your body without interference. When the vertebrae are out of optimal alignment, however, these critical messages do not reach their intended destinations and things start to go wrong. Spinal misalignments (what chiropractors call "subluxations") pinch nerves, which then leads not only to back pain, but to pain and dysfunction of any bodily systems controlled by those nerves. In our chiropractic clinic, Vancouver, WA chiropractor, Dr. Pettet diagnoses, then treats subluxations with the goal of bringing the spine back into its correct alignment. Releasing those pinched nerves helps with pain management and injury recovery, but can also help otherwise healthy people improve their overall health by encouraging the body's self-healing mechanisms.
The spine can become misaligned in any number of ways. It can be shifted out of optimal alignment during a car accident injury or a sports injury. Very often, years of poor posture habits (or even sleeping on a mattress that is too hard or too soft) will adversely affect posture, leading to pinched nerves. No matter what the cause, Dr. Pettet works with each individual patient, carefully diagnosing the location of the subluxation, and then correcting it over a series of spinal adjustments. Most patients report relief after the first session.
Because we believe in total wellness and health, we also offer several complementary treatments and techniques to support a healthy spine and a healthy lifestyle. Massage therapy helps relax musculoskeletal tensions that adversely affect spinal alignment, and it actually helps improve range of motion, circulation and contributes vastly to pain relief and stress relief, as well as improved athletic performance. We also offer nutrition and exercise guidance to help our patients achieve their health goals. All of these techniques spur the body's self-healing abilities, are drug-free and work together for pain relief and overall wellness.
Call us today at (360) 253-6674 to learn more about how spinal care, or any of our other therapies and treatments, can help you feel better faster!