Vancouver Nutritional Counseling FAQ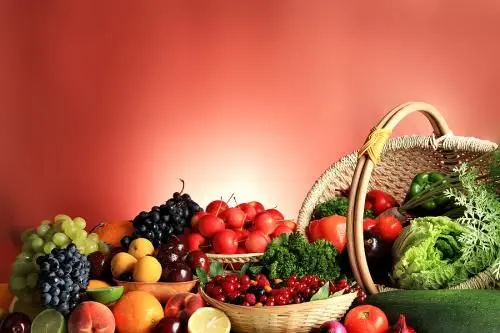 If you've been wondering what nutritional counseling is all about, there's no better place to learn than Back & Neck Care Chiropractic. Here are some frequently asked questions about the nutritional programs offered by our Vancouver chiropractor.
What is nutritional counseling? Nutritional counseling is a service that helps you recognize problems with your current nutrition and eating habits. It then provides you with the education and practical strategies you need to correct your body's nutritional balance.
What are the benefits of nutritional counseling? Changing the way you eat to ensure the proper nutritional balance can help you lose excess weight, fight disease, heal from an injury and maintain a constant state of optimal wellness.
What role does nutritional counseling play in injury rehabilitation? Nutrients are the building blocks of the body. When you're suffering from an injury, you need to make sure your tissues are receiving adequate amounts of the right nutrients so the tissues can repair themselves efficiently.
What specific healing properties do foods possess? Turmeric, garlic, cinnamon and chili peppers all contain anti-inflammatory properties. Vegetables contain a wide range of vitamins and minerals as well as fiber. Many fruits are rich in antioxidants which help the body rid itself of toxins.
How can nutritional counseling keep me well? Poor nutrition has a negative impact on all your physical functions -- including immune function. This sub-standard function can leave you vulnerable to infectious diseases while also promoting various kinds of physical dysfunction, from diabetes to cancer. Nutritional counseling allows us to identify and correct the deficiencies that are making you sick and tired.
How are nutritional counseling and chiropractic care connected? Nutritional counseling and chiropractor complement each other in a number of ways. For instance, if you're carrying too much weight, your joints and muscles may be overburdened. Since our chiropractor is also working to normalize nerve function for better overall wellness, it only makes that you're also giving your body the raw materials it needs to take full advantage of that improvement.
Can nutritional counseling keep me on track with my 2017 New Year's resolutions? If you've resolved to create a "new you" in 2017 by dropping the extra pounds, dealing with nagging health issues or just committing to a higher level of wellness, nutritional counseling can play an integral role in your quest for success. Our chiropractor can create a holistic health and nutrition program to help you meet your specific goals for the New Year.
How long are most nutritional counseling programs? While you may need only 2 or 3 counseling sessions to set you on the right new lifestyle strategies, you may continue to pursue nutritional counseling on a monthly or other ongoing basis to help you stay on track with major weight loss or other long-term goals.
Get the Answers to Your Nutritional Counseling Needs
Get a fresh start on your health via nutritional counseling at Back & Neck Care Chiropractic. Call (360) 253-6674 for an appointment!