Vancouver, WA Chiropractic Care:
Services to Help You Accomplish Your Goals
Here at Back & Neck Care Chiropractic & Sports Massage, we offer a wide array of holistic healing techniques that can help you reduce your pain and recover from sports injuries, car accidents, hiatal hernias and back and neck pain.
Chiropractic Care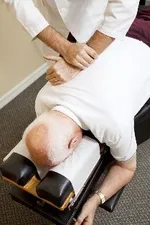 We offer chiropractic care for back and neck pain, migraines and headaches and pain management. When your spine is in its proper alignment, the signals sent down your spinal cord flow unimpeded, which helps improve your overall health. When the nerves of the spine are pinched, compressed or irritated, pain develops in the back, neck and extremities. Headaches and migraines can also be caused by pinched and irritated nerves.
Our chiropractor in Vancouver can diagnose misalignments in your spine and perform manual adjustments to realign your vertebrae. This will alleviate your pain and facilitate healing in your back, neck and body.
Nutritional Counseling
Your body thrives on the micro and macro-nutrients found in fresh fruits and vegetables, lean meats and whole grains. When these foods are eaten in the right quantities, daily energy increases, sleep improves and illnesses and general body pain decrease.
Our nutritional counselling services are designed to help you make healthier food choices and lose any excess weight. Being overweight can lead to back pain from excess weight in the abdomen and pain in the knees and ankles. By learning how to eat healthier, you will be taking control of your health, lowering your weight and reducing your pain.
Car Accident Injury Pain Management and Healing
Car accidents are notorious for causing back and neck injuries. The force of the impact can cause sudden spinal misalignments and bulging and herniated discs. Chiropractic adjustments combined with massage therapy can provide pain management while your body heals and improve your range of motion without the need for surgery, medications or invasive procedures.
Sports Rehab
Sports injuries can occur in anyone regardless of how often they play sports or participate in rigorous activities. Our chiropractor in Vancouver can successfully treat back pain, strains and sprains, tendonitis, tennis elbow and carpel tunnel with a combination of manual adjustments and massage therapy. The manual adjustments help put your spine and extremity joints back into their proper alignment, which relieves pain, improves range of motion and reduces inflammation of the soft tissues. Massage therapy relaxes the muscles, reduces pain and makes the adjustments last longer so that your body has more time to heal.
Contact Our Chiropractor in Vancouver
To schedule an appointment with our chiropractor in Vancouver, please call our office at (360) 253-6674.