Acupuncture FAQ for Back & Neck Care Chiropractic
Acupuncture involves the insertion of thin needles to control pain and other symptoms caused by diagnosed medical conditions. The needles are inserted at highly specific locations to activate the acupuncture points. These points run through nerve endings that the thin needles manipulate to eliminate the patient's distressing symptoms. Patients can read through this FAQ to better understand acupuncture before scheduling or attending an appointment.
What are the benefits of acupuncture?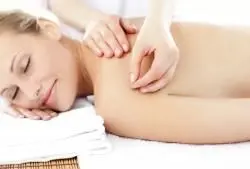 Acupuncture can lessen or eliminate a wide range of troubling symptoms, such as back pain, neck pain and sciatica. Patients often notice an immediate decrease in symptom severity during the very first appointment. The acupuncture sessions can be utilized on their own or in conjunction with other medical treatments, including chiropractic care.
How long do the benefits of each treatment last?
The amount of time the treatment benefits last depends on the patient's condition and symptom severity at the first appointment. Patients with severe medical conditions may need several acupuncture visits a week to find relief. As patients continue through the acupuncture treatment process, it is common to notice symptom control extending further into the future with each appointment.
What should I expect at my appointment?
Throughout the appointment, patients will lie down and relax on the treatment table. On a specific time schedule, the acupuncturist will insert the extremely thin needles at the exact points needed to treat the given condition. Patients often feel a bit of tingling or numbness while the acupuncturist moves the needle into position. During this process, patients may become so relaxed that they easily fall asleep or deeply meditate through the acupuncture session.
How long does each treatment take to complete?
The total length of the treatment depends on the number of areas requiring symptom reduction. Acupuncturists must place the needles at the designated points, and then let the material activate the nerve ending for up to 45 minutes. Patients will usually spend at least an hour in the acupuncture treatment room for simple medical conditions.
Can I benefit from continued sessions after recovery?
After reaching the recovery stage, patients may return for follow up acupuncture care to keep symptoms from returning. Once a month acupuncture appointments after recovery help the nerve endings continue to fire appropriately. If symptoms start to return, patients may schedule bimonthly or weekly appointments to return to a suitable state of healing.
How can I start the acupuncture treatment process?
Patients ready to seek healing through acupuncture can contact our clinic, Back & Neck Care Chiropractic, or call (360) 253-6674 to schedule an appointment. Our clinic serves the Cascade Park, Fishers Landing, Vancouver, Orchards, Camas, Salmon Creek, WA and nearby Portland, OR. Patients can plan to spend a little extra time at the clinic for the first appointment to go over symptom severity, duration and location. Subsequent appointments will consist of the treatment period and a short follow up evaluation.