Sciatica Treatment and Back & Neck Care Chiropractic in Vancouver
Here at Back & Neck Care Chiropractic in Vancouver, our chiropractors treat back pain that is caused by sciatic nerve compression, which is often referred to as sciatica. A sciatic nerve compression occurs when the soft tissues surrounding the nerve compress it. It can also be caused by a misaligned vertebra or herniated disc as well as extremely tight muscles in the buttocks.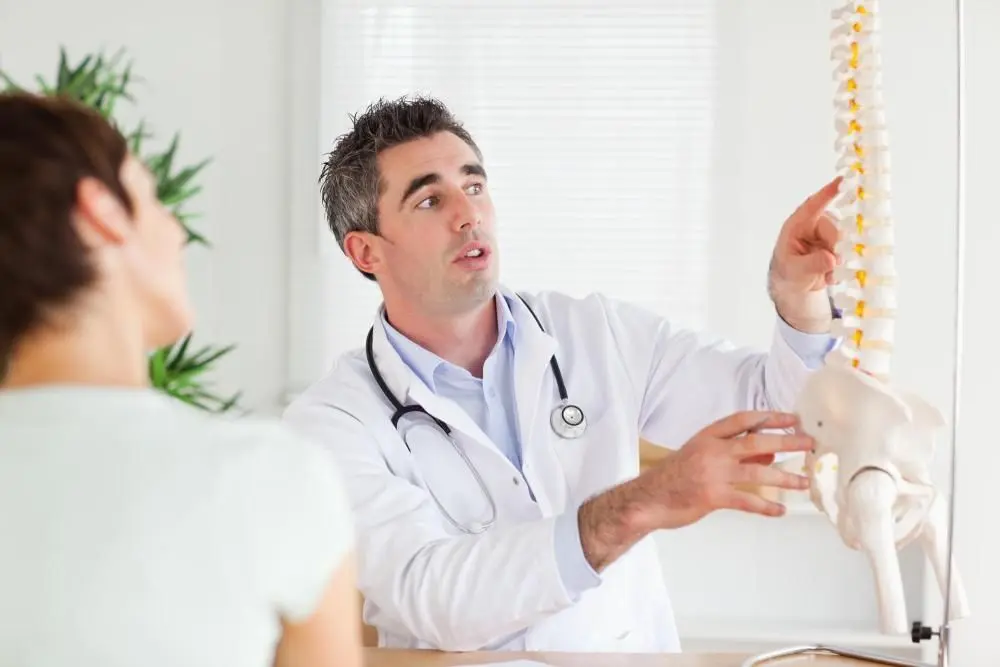 Sciatic Nerve Compression Symptoms
Sciatic nerve compression causes a wide variety of symptoms, depending on its severity. The most common symptoms are lower back pain and leg pain. Individuals may also experience hip pain, pain in one or both sides of the buttocks and difficulty walking or muscle weakness in the legs. Sciatic nerve pain can be constant or intermittent, and the pain can range from mildly annoying to severe. If the pain, numbness and tingling are severe enough, it can reduce the individual's mobility, making it difficult to complete daily tasks.
Chiropractic Treatments for Sciatic Nerve Pain with our Vancouver Chiropractors
Our Vancouver chiropractors recommend getting your back pain evaluated as soon as you notice it. This is because sciatica does not tend to heal on its own. In fact, it usually gets worse with time. This is because the most common cause of sciatic never pain is one or more herniated discs in the lower back. When the discs herniate, they can put pressure directly on the sciatic nerve. Thankfully, chiropractic care can help heal herniated discs as well as many other causes of sciatic nerve pain.
Chiropractic Adjustments
Chiropractic or spinal adjustments are essential for ensuring your vertebrae are properly aligned. Misaligned vertebrae often cause inflammation of the soft tissues surrounding the misalignment. Once the vertebra is pushed back into its proper position, the inflammation usually subsides and range of motion is restored. Spinal adjustments can also help give herniated discs more space so that they can refill with fluid and heal. This can help alleviate pressure on the sciatic nerve.
Massage Therapy
Massage therapy helps reduce muscle soreness by relaxing tight spots, tendons and ligaments. This can help reduce the soft tissue pain in your back that may be contributing towards your back and leg pain.
Acupuncture
Acupuncture has been known to help alleviate lower back pain and facilitate relaxation and feelings of well-being. It does this by promoting circulation around the acupuncture needles and by helping your body release endorphins.
Combination Treatment Programs For Sciatic Nerve Pain
Our Vancouver chiropractors may recommend more than one of our treatment options. Common combinations include spinal adjustments and massage therapy and spinal adjustments combined with acupuncture.
To schedule an initial evaluation of your back and leg pain, call us at (360) 253-6674. When you call, ask us about our new patient specials.