Deep Tissue Massages in Vancouver
Deep tissue massages at Back & Neck Care Chiropractic with our massage therapists in Vancouver can help you heal from current and past injuries. This is because the moderate to firm pressure and controlled hand strokes are designed to reach the deep layers of your muscles, ligaments and tendons in order to break up scar tissue and sore, tight spots in the muscles.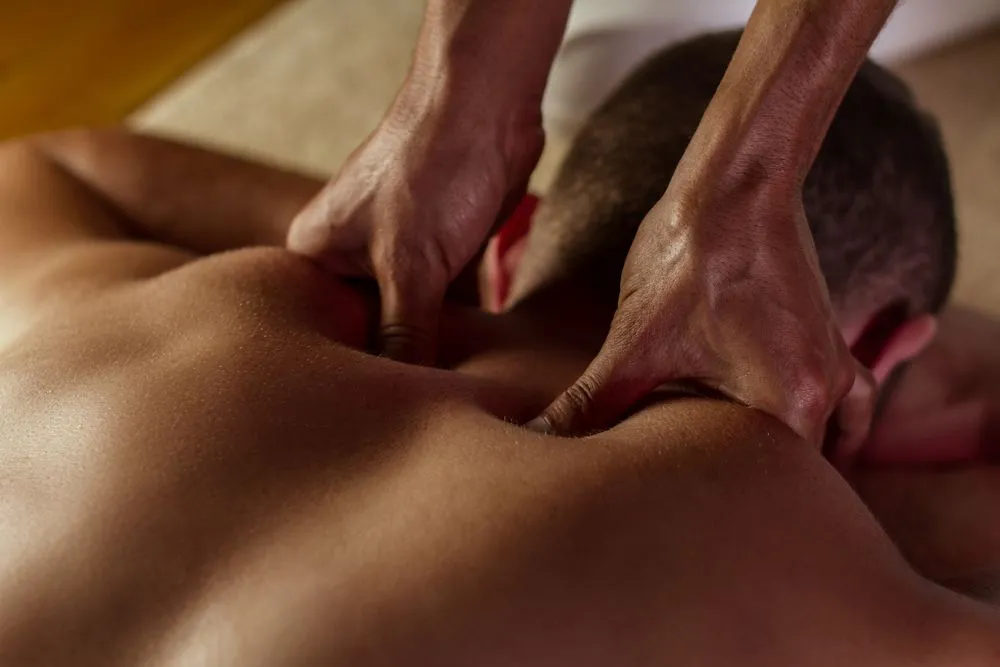 Targeting Pain and Injuries with Deep Tissue Massages
Deep tissue massages are targeted massages. This means that our massage therapist will ask you where you are injured and the locations of your pain prior to each session while frequently consulting with our chiropractor in order to help give you the best chance at making a full recovery.
Since these massages are targeted, our massage therapist will spend the most time on the areas where you are injured. The slow hand stroke and firm pressure will be used to help break apart scar tissue in areas that are injured and to alleviate tight areas in your muscles, which will help decrease your pain and improve your mobility.
Benefits of Deep Tissue Massage
A deep tissue massage can help with chronic and acute muscle and soft tissue pain. They are beneficial for increasing circulation in injured areas and for improving range of motion and flexibility. They also help alleviate back and neck pain due to overuse. If you have scar tissue, these massages can help break apart those tough bands of tissue, which improves your recovery outcome.
Conditions and Injuries Helped by Deep Tissue Massages
Deep tissue massages are extremely beneficial in providing symptom relief and helping chronic and acute injuries heal. These massages help individuals heal from upper and lower back pain, neck pain, sciatica, whiplash, Piriformis syndrome and sprains and strains. They help heal many types of sports injuries, including tennis elbow, runner's knee, Achilles tendonitis and sprains and strains, and these massages can help with repetitive motion injuries as well as Fibromyalgia pain.
Deep Tissue Massages and Chiropractic Care
Deep tissue massages can be combined with our other holistic services, including chiropractic adjustments, sports rehab, nutritional counseling and acupuncture in order to create a comprehensive injury recover and wellness plan. The reason deep tissue massages can be combined with our other services is because of the increased benefits. Combination treatment approaches can help lower pain and inflammation and increase healing at a faster rate than a massage only plan.
Schedule an Appointment with our Vancouver Chiropractor
To schedule an appointment for a deep tissue massage or for an initial consultation with our chiropractor in Vancouver, call Back & Neck Care Chiropractic at (360) 253-6674